Stu Bell & Associates
Passion, Guidance, and Grace.
I am so grateful to live and work on the North Shore, surrounded by spectacular outdoor recreation, vibrant communities, & beautiful neighbourhoods. We are passionate about real estate, people, & Vancouver, the best place in the World to call home. I studied Business at Gonzaga University and Urban Land Economics – Real Estate at The University of British Columbia. We worked at Royal LePage Sussex for 14 wonderful years, selling beautiful homes in West Van, North Van, & Downtown Vancouver.
We are proud to start an exciting new chapter with Rennie & Associates Realty, an innovative, thoughtful, and bespoke Brokerage allowing us to serve our clients and the community with the best service, support, and representation.
Please call me anytime to discuss your real estate goals at 604-562-0532.
Sincerely,
Stu Bell
UBC BCOMM – Urban Land Economics Sauder School of Business 
Gonzaga University – Business 
West Van Secondary – IB Honours with Distinction
St Anthony's Elementary
11 x Medallion Club Member
2 x President's Club Member
5 x Chairman's Club Member
Stu Bell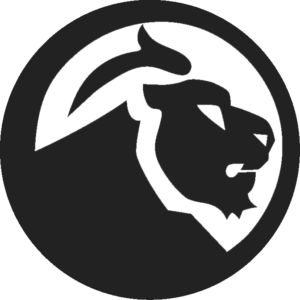 Selling Distinctive Homes for Exquisite Lifestyles.
Renée Bell
I proudly grew up in West Vancouver and have been fortunate to call North Vancouver home for the past 15 years. I love Vancouver and feel grateful for the opportunity to work in an exciting industry helping our clients make their Real Estate dreams a reality. After graduating from Simon Fraser University with an Honours Degree in Communications and Publishing I worked in print and digital marketing.
I received my Real Estate Licence from the UBC Sauder School of Business and joined Stu in 2015. Our passion is Vancouver Real Estate and providing our clients with the finest customer service, marketing strategies, luxury advertising, and award winning negotiation skills for buying and selling their home or investment property.
You can also find me hiking with our dog Leo, skiing, boating, exploring Savary Island, or experimenting in the kitchen. We look forward to putting our market knowledge, customer service, and proven track record to work for you!
Please call me anytime to talk Real Estate at 604-817-7551.
Yours Truly,
Renée Bell
SFU – Communications with Distinction
UBC Sauder School of Business – Real Estate Licensing 
Rockridge Secondary – Honours with Distinction 
West Bay Elementary – IB 
"We worked with Stu and Renee on our recent house purchase in West Vancouver. They gave us fantastic insight into the market and catered to all of our needs. They provided expert guidance during negotiation, and were tremendously supportive and diligent through to closing. We're beyond excited to have secured our dream home, and can't recommend them highly enough."
- Juliana J
"Thank you, Stu, for making it happen! Within a few short weeks in a slow market, my North Vancouver apartment sold and subjects were removed on my new home – a house – on the Sunshine Coast. You masterfully coordinated negotiations to have everything fall into place. I couldn't be happier!"
- Gisela T
Stu and Renee have been absolute stars! I don't think we would have found our dream home or won against multiple offers if it weren't for them. They are very smart, experienced, personal, and organized. We then received 12 offers on our townhouse and sold for well over asking! We were thrilled and so happy with everything.
- Angie & Rick
Stu and Renee did an amazing job selling our home in Pemberton Heights for a record setting price! They have helped us with several purchases and sales, their market knowledge, advice, negotiation skills, and attention to detail is the best. We recommend The Bells to anyone looking to sell for top dollar in a professional and fun way!
- Brad & Dee
Stu and Renee did a superb job selling my condo quickly for well over asking! Thank You for the great advice on timing, the superb marketing, and excellent work generating multiple offers!
- Mike Heenan
We want to thank you for your industrious patience.  You were consistently encouraging and we know you worked hard to make the sale of our home happen. Once again you and Renee have come through for the Stephensons!
- The Stephensons
We have had the pleasure of working with both Stu and Renée on numerous occasions. The attention to detail and vast amount of knowledge are top notch. Their expertise of the local market and dedicated marketing efforts are sure to make your experience with them simply the best!
- Vancouver Premier Contracting
The very best on the North Shore for sure! We have used them for all of our real estate transactions and have always been very impressed. Stu and Renée have an unbelievable amount of knowledge about the north shore market, are very professional, and often get us over asking when selling!
- Missy & Trey
Stu sold our family home in record time at a price well above expectations. He then took our long mandate, hit the pavement and found us the ideal downsizer dotting all the "I's". We endorse him and Renée without reservation.
- Bev & Herman
When Stu and Renee sold our house above ask in two weeks during a difficult market (2018) it was a big relief which we credit to them. They created compelling media for our sale and got the job done with enthusiasm.
- Tommy & Chelsea
Renee and Stu have been a pleasure to work with. They've sold two homes for us now, and were very accommodating along the way. Whether it was helping us with staging our first home or promptly messaging us back, they're always there to help and advise. They're knowledgeable, patient and very passionate about their work and most of all they work so well together. Thank you Stu and Renee!
-Vanessa and Chris
Excellent team – dedicated, passionate, always working to get you the best price!
- Tara A
Stu & Renee have bought and sold a few places for me and each time has been a stress free, informative and enjoyable process. They have got me in early to pre-sales and even sold one of my units above asking price the same day it was listed.
I highly recommend using Stu and Renee for any of your real estate needs! It's always a pleasure!
-Patrick and Brittany
I have used Stu Bell for several purchases and sales and he has always gotten us top dollar for our sales and negotiated great contracts for our purchases. He knows the market better than any realtor I've ever met and always sells with professionalism.
- Jenalee & Chris
Stu knew every building in North Vancouver and was quick to show us the best listings in the nicest buildings. When we couldn't get the first place we wanted due to my dog's size, Stu was unfazed and we closed on an even better place the next week! Working with Stu was really fun and I trusted he always had our best interest in mind. His knowledge of each building was valuable, his negotitation skills were great, and his dedication to us remains unwavering!
- Matt & Michelle
Stu was on top of every new listing that came on MLS and we were always the first Buyers to view the new listings. He negotiated a great price on our first home and even helped us with the move!
- Jenn & Chris
I found Stu Bell on the internet and was impressed with his online presence and professionalim. I called him and he was over the same day full of enthusiasm and excitement to list my property. He was prepared with sales comps and his marketing plan was very detailed and creative. We listed for a smart price and recieved muliple offers after 1 weekend of open houses! Thank You Stu, I have found my Realtor for life!
- Martin L
"Stu helped us in the purchase of our Yaletown condo. His thorough research of comparable properties, his advice on how much to offer, and his excellent negotiating skills were all instrumental in us having the winning bid in a "multiple offers" situation. We would highly recommend Stu as a Realtor."
- Gail C.
"Stu actually listened to what I wanted and then invested the energy to find it for me. When it came to making the deal, he was creative and represented my interests. It was an excellent experience!"
- Gisela T.
"Stu is helpful, funny, and down to earth. He found us the perfect first home!"
- Colleen & Ian
"Working with Stu to find a place in Vancouver was as a first time home buyer was a very enlightening experience. Stu's knowledge of the locations and buildings was very extensive and every tour we took brought us something new. Stu's variety of showings made our decision mush easier. Stu worked very hard for us and found a great home that we are proud to call our own. Thanks for all your help Stu!"
- Ken & Eva
"Stu Bell worked hard to set up viewings at a large variety of listings which he thought would be worthwhile to look at. He did not push me to make offers on any places that he did not feel were quality investments. It was this honesty that allowed me to 100% trust his judgment when it came time to make a decision."
- Alym A.
"Stu was instrumental to us finding the perfect first home. He knew which areas were the best and which to avoid and he got us into every new listings asap which was critical in a hot market. We ended up bidding against 5 offers and we won with the highest bid! We love our new home and could not have done it without Stu's hard work and extensive market knowledge!"
- Michelle & Jay
"Stu was able to negotiate a great price on our dream home in Kits after searching for months and writing offers on a few places before. His guidance and experience helped us stay patient and secure the perfect place:) Stu was also able to sell our home of 30 years in just 5 days enabling us to close quickly! Thank You Stu, your work is appreciated and will be highly recommended."
- Lorna M.
"Stu did an outstanding job as our real estate agent. He picked up so quickly on what our needs were and worked very hard on our behalf. He was always willing to go the extra mile. I would recommend Stu highly to anyone looking for a Realtor."
- Ally M.
"Please find enclosed a gift certificate to Earls, it is a small token of my gratitude for your extra hard efforts and for successfully finding me my dream home that meets all the criteria I gave you. I look forward to you helping with the sale of my apartment and I will recomend you to everyone I know! Thank You."
- Joanne
"Hi Stu, just wanted to thank you for all your help with the purchase and helping Claire move in. She is really happy with the apartment. No hesitation in recommending you in the future!"
- Andrew W
"Stu's keen interest in development, his vision for our exit strategy, precise understanding of the market, and his ability to get deals done smoothly has helped immensely."
- Cragg Built Properties
"I would like to express my compliments to Stu Bell of Prudential Realty. I recently listed my home with him in Pemberton Heights. I was very impressed with his professionalism, organizational skills, and personal skills. He is very open, easy to get along with, honest and always on time. He went over and above with his marketing and advertising details and consequently I only had to have two Open Houses and very few showings and still sold my house in three weeks! I would highly recommend him as an agent in selling any type of house and at any price level."
- Leslie C
"Stu not only worked magic with the sale of our "forever" home, he helped launch us into a new chapter and lifestyle in an Ambleside penthouse. He made it look easy but he worked a perfect marketing plan that covered all bases from carefully orchestrated Open Houses to a strong online presence, plus print coverage in key publications. He knew we hoped to sell to someone who would appreciate authentic post and beam architecture and he even accomplished that. He brought all of this together quickly; made us laugh, kept us informed constantly, followed up, and was simply a pleasure to work. We would definitely recommend Stu to anyone looking for that level of attention and professionalism in their real estate dealings."
- Mary Lou & Peter
"At a time when the market has been slow Stu did a great job in marketing our condo, arranging photographers, sourcing strata documents, viewings and setting up offers. The condo sold within 2 weeks of first listing and we were able to negotiate the dates for closing according to our tight schedule. We are thrilled!"
-Erica & Nigel
"Stu Bell has been very impressive with his ability to market my luxury properties to specific target markets with professional materials and publications. He sold our Penthouse in Lower Lonsdale in a tough market for a record price per sq ft on the North Shore, $1500/sq ft! I highly recommend Stu Bell to anyone looking for enthousiasm, market expertise, and full service marketing."
-Joan M
"Stu Bell amazed me with his knowledge of the market and his abiltiy to price my home perfectly. In a slower market Stu Sold me long term home in Ambleside for full asking price well above the assessed value in 1 day! He was able to get a huge respnse to his agents open and we sold my home with multiple offers with all the terms I was looking for:) Thank You Stu."
-Brenda W
"Stu Bell brings a fresh approach to real estate. We have worked with many realtors but there is something Stu has than most simply don't. His background in Real Estate at UBC, his local knowledge of the North Shore and Downtown, and his sincere passion for real estate make working with Stu a rewarding and enjoyable experience. We reccomend Stu Bell for his expertise, marketing, and customer service."
-Richard
"Stu was there for me every step of the way and offered valuable advice and guidance in finding and buying my first home!"
-Matthew H
"Stu Bell was recomended to us and he did not dissapoint! He priced our home for well above the asessed value, we had no idea we could sell our long term home for over one million. Sure enough within 5 days we had a great offer and Sold to a lovely family with the dates and conditions we were hoping for:) Stu also helped us negotiate a fabulous deal on a brand new condo! We can't wait to downsize and appreciate Stu for making it fun, rewarding, and for being so professional."
-Ivana & Tony
"Stu was great to work with. A fresh and modern approach to selling. His persistance, marketing platform, and innovative approach was excellent. Stu helped me sell my home for a record price in Gleneagles and helped me negotiate and close on a fabulous waterfront home in caullfield my family and I LOVE!"
-D. Del Debbio
"Stu did an excellent job selling my home of 50 years. He totally got what the selling features were and was extremly hard working. He was prompt, professional, and had excellent market knowledge. We really enjoyed working with Stu and are grateful for everything he did to help us downsize in West Vancouver."
-Peter and Grace
"We trusted Stu to sell our Lynn Valley custom built home and he delivered with a record sale price for the area! He then went on to sell our 2 subvided lots and has been a pleasure to work with. Stu's marketing caliber, markert knowledge, timing, intelligence, and negotiating skills are exceptional."
-Les and Cathy
"Thank You for quickly and efficiently generating multiple offers on our 2 bedroom condo in Central Lonsdale, and then finding our Norgate Home and outibidding multiple offers in the same week! Your marketing and market knowledge is outstanding!"
-Annalisa and Giancarlos
"Thank You Stu for finding our dream home in multiple offers and selling our triplex. We really enjoy working with you and appreciate your thoughtful approach to real estate."
-Freddie & Dayna
"We hired Stu Bell to find us the perfect Coal Harbour home away from home. We searched hard and he exposed us to all types of buildings and properties and in the end we found the perfect fit thanks thanks to Stu's market knowledge, strong relationships with other agents, and timely negotiation skills. Stu was patient, understanding, and very diligent with the entire process. We would recommend Stu to anyone we know."
-Ashok & Sarita
"Stu's market knowledge, energy, and amazing marketing helped us get a premium price for our Ambleside home. Stu is easy, friendly, caring, and fun to work with."
-Analisa
"Stu did an extraordinary job of selling our Delbrook bungalow in multiple offers, getting us the ideal terms and best possible price. Stu then worked hard and intelligently to find us the ideal home to downsize too. We can't imagine working with a better estate agent and we are so grateful for Stu's ability to advise, negotiate, and assist us in every step of both the sale and purchase."
- Bev & Hermanus
"Great job helping us sell our home in multiple offers for an excellent price, and for negotiating and helping us build our dream home!"
-Virginia and Dave
"Thank You so much for working your magic and selling our project for way over asking! Your advice, professionalism, and confidence was a pleasure to have on our side."
- Susan and Dave
"Stu you and Renee exceeded our expectations with your marketing plan, superb video, photos, and feature sheets, and cool and calm negotation technique to get our home sold for $500,000 over asking in just 3 days on the market! I look forward to referring and working with you agin."
- Wendy A
"I did not believe you when you suggested what our property could sell for, but after just one week and multiple offers, your strategy was excuted perfectly and we sold for well over asking, above the target you set for us. Thank You!"
- Adam S
"Stu you got the job done with 2 other top agents couldn't. You have earned our trust and we look forward to giving you more instructions for future sales. Thank You Stu and Renee!"
-Erik W
"Thank You Stu for helping us find the perfect building lot in Pemberton Heights and for selling our home for full price in 1 week on the market. We appreciate your honesty, hard work, and professionalism."
- Jay and Janet
"We want to thank you so much for making this all happen, the sale of Philip, and the acquisition of 23rd, rather quick, and it all worked. You both gave us such confidence that it would work, although we had to scramble with the organization, and clearing clutter!! Got it done. You are both on the top of our list."
-George and Percy